2) Enzyme-linked immunosorbent assays (ELISAs)
These tests are also widely used to detect antibodies to particular infections. ELISAs use monoclonal antibodies to respond to a specific antigen in the blood or urine. Enzymes are used to deliver a colour change if the test is positive.
ELISAs are also used in testing for allergens at very low concentrations, and for the diagnosis of a range of infectious diseases including HIV/AIDS, West Nile virus and Newcastle Disease. They are also used for diagnosing a range of plant diseases and diseases in wild and domestic animals.
Example: ELISA used in pregnancy testing
As a human embryo begins to implant in the uterus and develop it produces a chemical called Human Chorionic Gonadotrophin (hCG). Some of this hormone is found in the blood and the urine of the mother. Modern pregnancy tests rely on monoclonal antibodies to test for hGC in the urine. Some pregnancy tests are so sensitive that pregnancy can be detected within hours of implantation. Often a pregnancy test is carried out first thing in the morning, when the levels of hGC are highest. A pregnancy test contains mobile monoclonal antibodies for hGC that have enzymes attached to them. They will only bind to hCG. If the woman is pregnant the hCG in her urine binds to the mobile monoclonal antibodies and forms an hCG/antibody complex (complete with enzymes). These complexes bind to immobilised antibodies arranged in a line or a pattern such as a positive (+) sign when the enzymes catalyse a reaction to produce a coloured mark. If the woman is pregnant, a coloured line or pattern appears in the first window.
The urine then continues up through the test to a second window. Here there is usually a line of immobilised monoclonal antibodies that bind only to the mobile antibodies, regardless of whether they are bound to hCG or not. Again when the mobile antibodies bind it triggers an enzyme reaction that results in a coloured line. This coloured line forms regardless of whether the woman is pregnant – it simply indicates that the test is working.
If the woman is pregnant, two coloured patterns appear. If she is not pregnant, only one appears.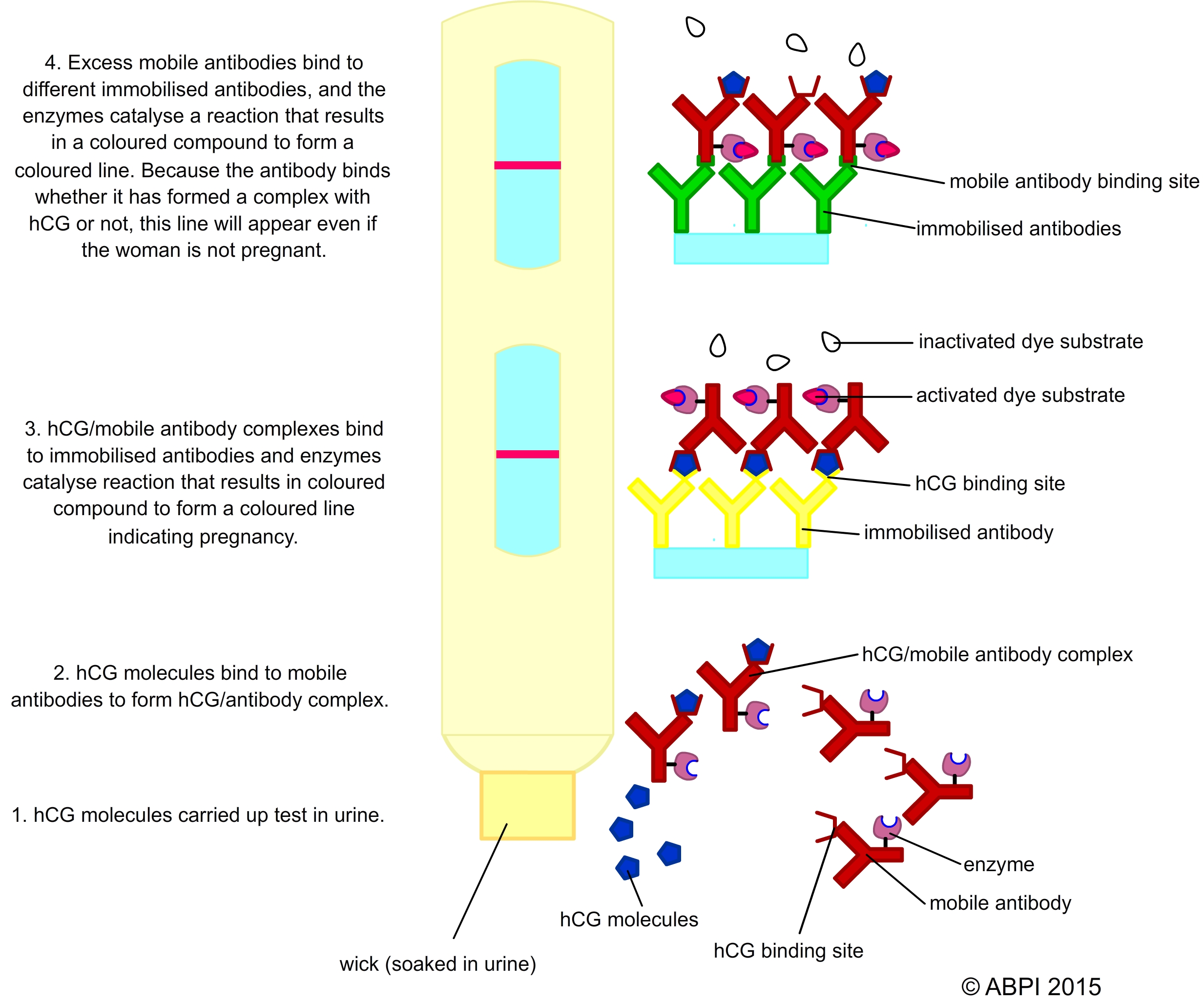 Using enzymes to help diagnose pregnancy – it is the action of enzymes that causes the formation of the coloured lines that indicate pregnancy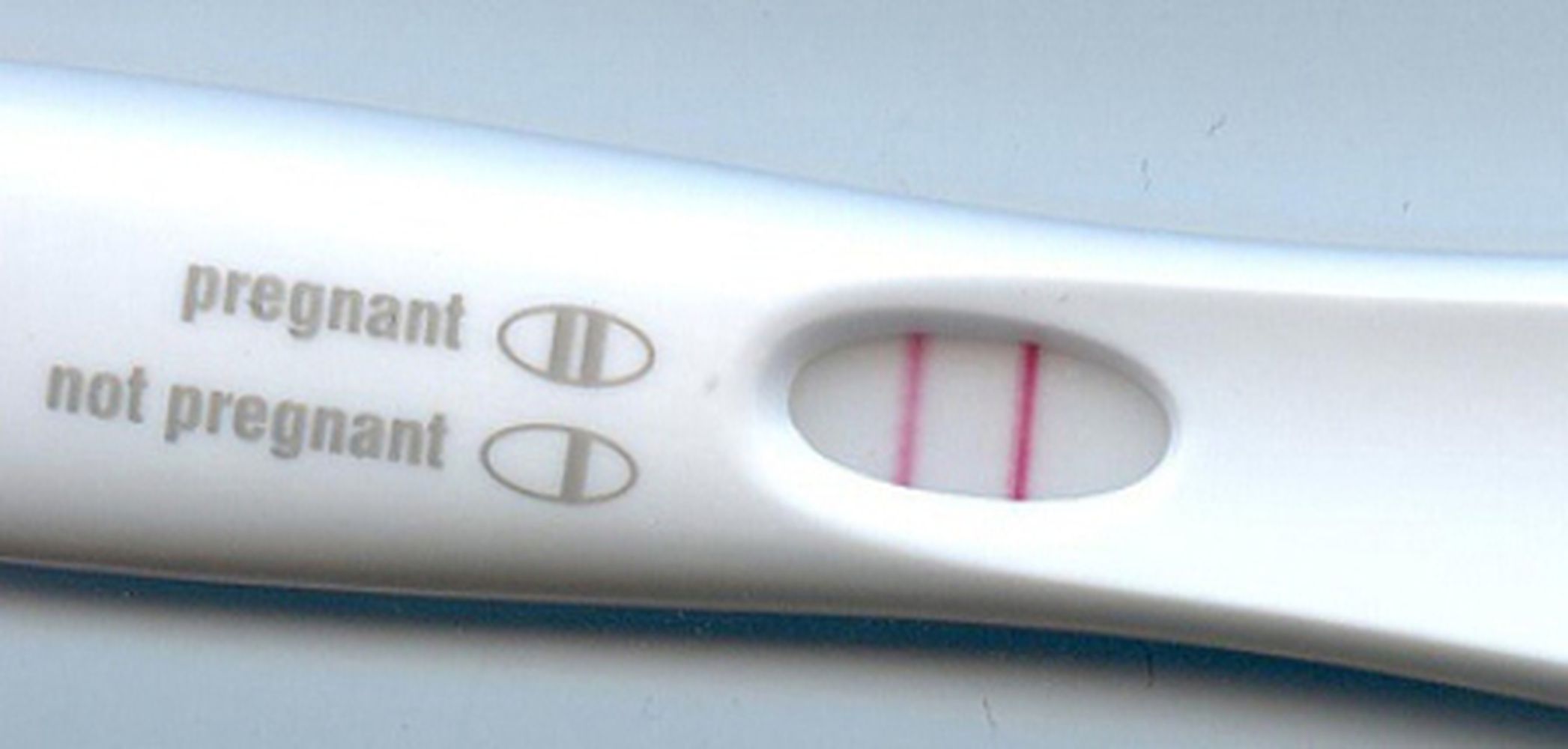 A positive pregnancy test (Klaus Hoffmeier, public domain)
3) Enzyme replacement therapy