Enzymes are only present in very small amounts in cells but this is all that is needed. Because each enzyme speeds up a reaction by many orders of magnitude, the activity of an enzyme is measured as the molecular activity, also known as the turnover number. This is the number of molecules of reactants (substrate) transformed per minute by a single enzyme molecule. For example catalase is an enzyme found in the liver and in potatoes. It catalyses the breakdown of hydrogen peroxide to oxygen and water.
2 H2O2 → 2 H2O + O2
The turnover number is 6 x 106 min-1.
Enzymes are such efficient catalysts that they generally speed up reactions by a factor of 108 – 1026 over the uncatalysed rate of reaction. However the rates of enzyme controlled reactions are affected by a number of different factors. In most cases the effect of a factor on the rate of the reaction is due to its influence on the active site.
For a given amount of enzyme, an increase in substrate will result in an increase in the rate of reaction. The more substrate molecules there are, the faster the reaction takes place as more of the active sites are used. This continues until the concentration of substrate is so high that all the enzyme molecules are working at their maximum capacity. At this point, however much more substrate is added the reaction will not go any faster.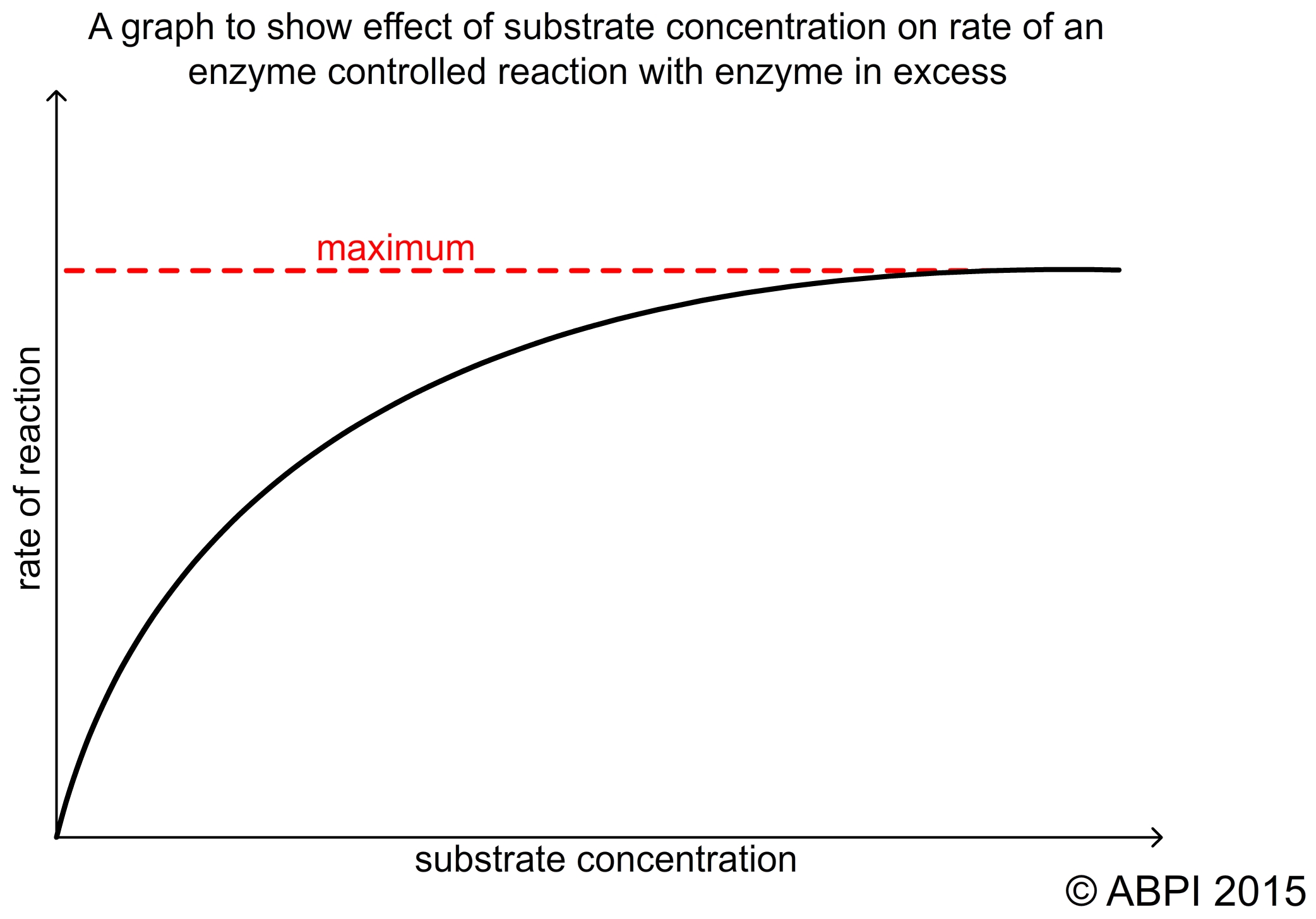 In most chemical reactions an increase in temperature causes an increase in reaction rate. As the reactants are heated, the particles move faster and are more likely to collide with sufficient energy to overcome the activation energy of the substances reacting. We use the temperature coefficient Q10 to express the effect of temperature on the rate of a reaction. For almost all reactions, Q10 is two for every 10°C rise in temperature in the temperature range 0°C to 40°C. In other words, the reaction rate doubles for every 10°C rise in temperature.
In many reactions Q10 remains around two as the temperature continues to rise. But in most enzyme controlled reactions, once the temperature rises above 40°C the rate of reaction falls away rapidly and stops.
A graph to show effect of temperature on the rate of an enzyme-controlled reaction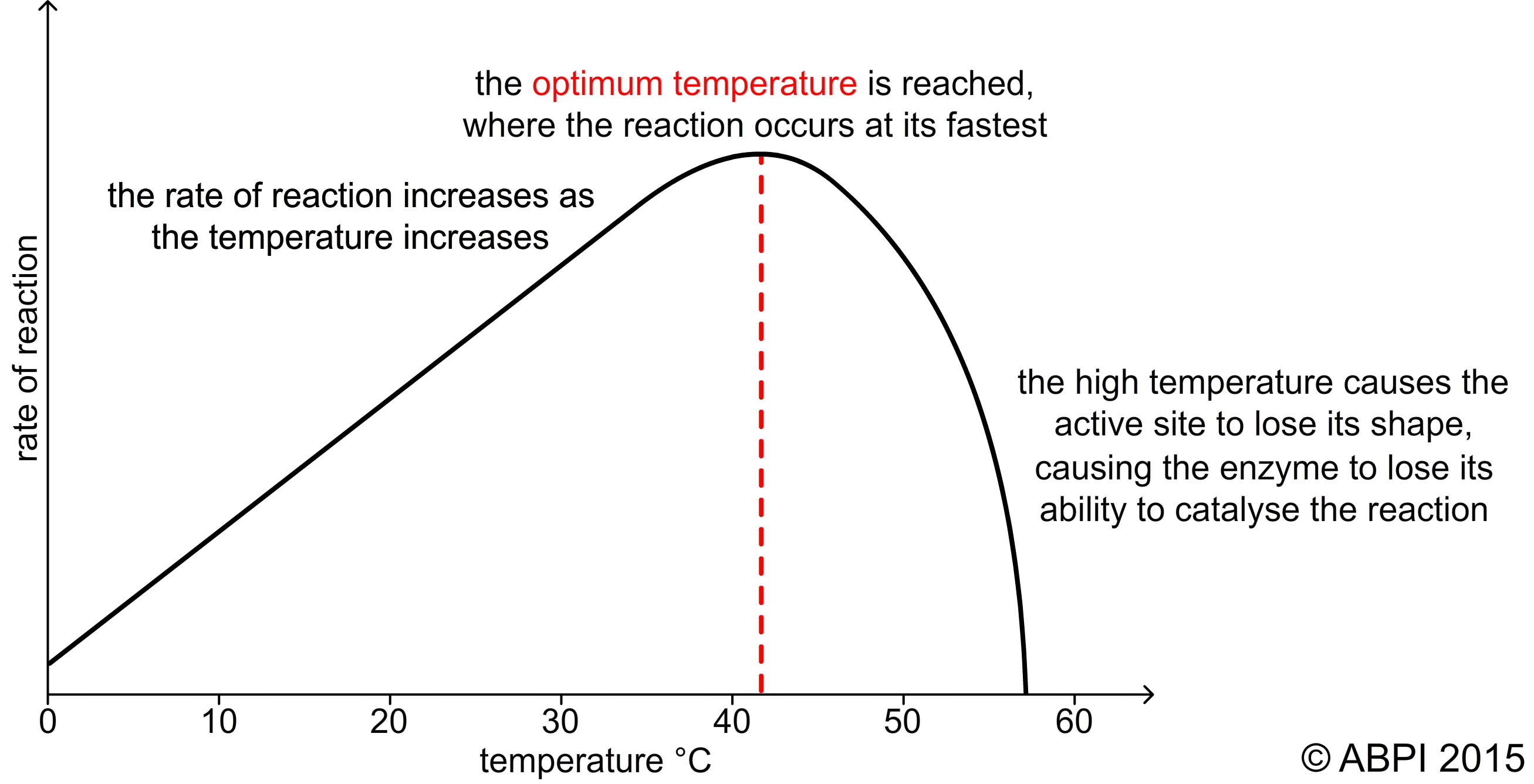 Initially the rise in temperature above the optimum temperature breaks some of the hydrogen bonds that hold the shape of the active site. This reduces the efficiency of the enzyme and the reaction rate falls.
If the temperature falls again the hydrogen bonds reform and the activity of the enzyme is restored.
If the temperature continues to rise the disulfide bonds and covalent bonds are broken. This permanently destroys the shape of the active site and so the catalytic activity of the enzyme is lost permanently. The rise in temperature permanently denatures the enzyme.
The effect of temperature on an enzyme controlled reaction