Almost all of the material in a cell which is not water is made up of organic molecules.
Organic molecules are molecules which contain carbon and hydrogen. Many also contain oxygen and they may include a small number of other elements, including nitrogen, sulfur (sulphur) and phosphorus. Molecules containing just hydrogen and carbon atoms are known as hydrocarbons.
Each carbon atom can make four covalent bonds with other atoms. It is this property, along with the angles at which the bonds are formed, which helps to make carbon so important to life on Earth.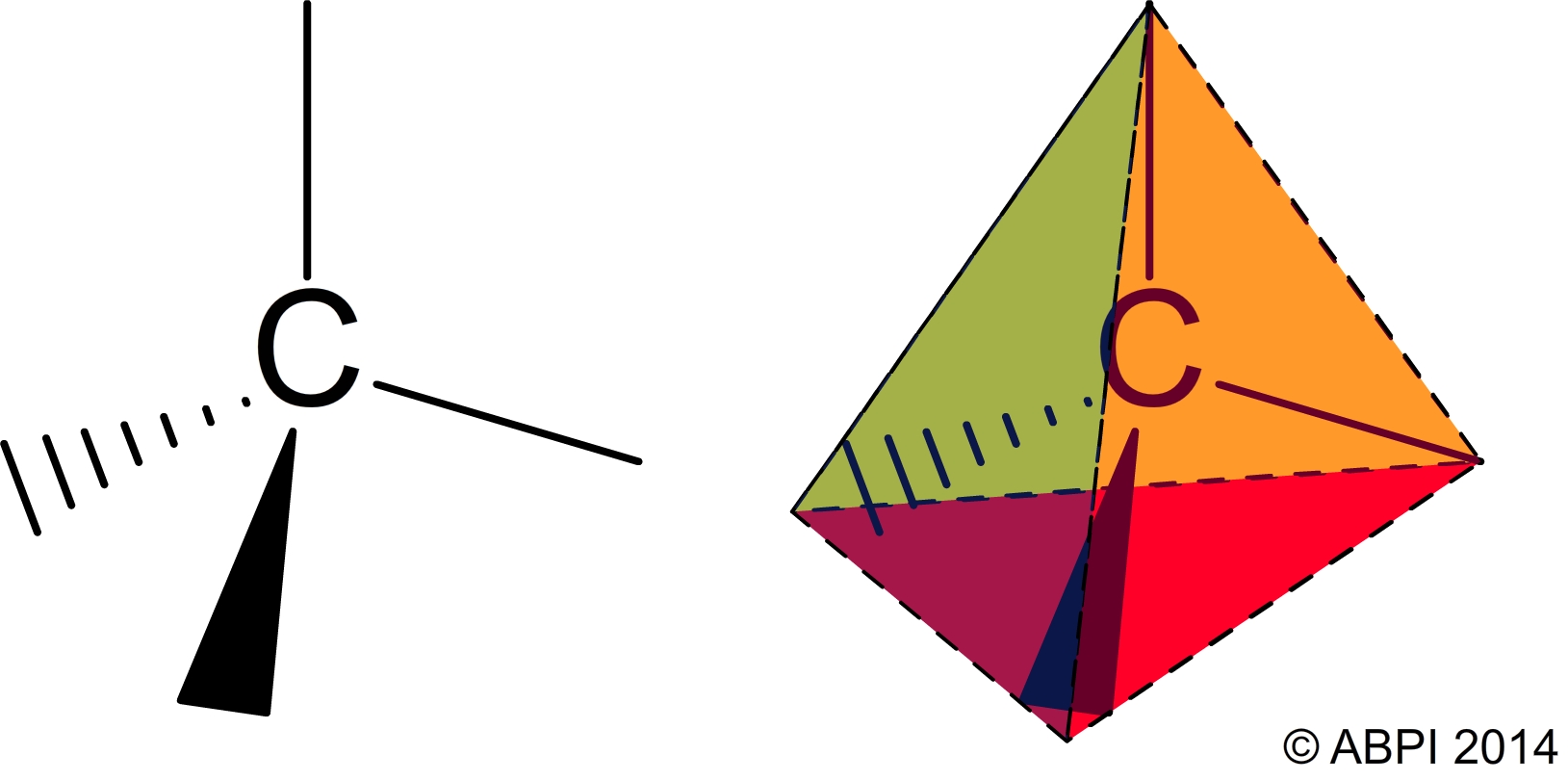 The four bonds of a carbon atom are arranged to give a tetrahedral shape.
The arrangement of the bonds of the carbon atom affects the shape of the molecules it makes when it reacts with other elements.
For example, methane (CH4) is a greenhouse gas produced by many organisms including the bacteria in the guts of ruminants such as cows, and bacteria which grow in rice paddies. It contains one carbon atom and four hydrogen atoms arranged in a typical tetrahedron.

Carbon atoms can form single, double and even triple bonds, and this is another important feature of organic molecules.
Isomerism – the same but very different
The three dimensional arrangement of the carbon bonds means that organic molecules often show isomerism. Structural isomers have exactly the same numbers and types of atoms – they have the same molecular formula – but the arrangement of the atoms is different e.g. α-glucose and β-glucose. The molecules can be represented in a number of different ways – for example, the individual carbon atoms are often not shown (see the diagram below which gives two different representations of α-glucose and β-glucose).