Activity: Ebola and PCR
Ebola is a rare and deadly disease caused by the Ebola virus. The first recorded outbreak was in 1976, in Zaire, also known as the Democratic Republic of the Congo – and 88% of the people infected died. So far, five Ebola species have been discovered. They are all animal viruses, and four of them can be transmitted to humans and cause human disease. People become infected through direct contact (through broken skin, or mucous membranes in the mouth, nose, eyes and genitals) with any of the following:
blood or body fluids (eg blood, faeces, saliva, sweat, vomit, breast milk, semen) from someone who is infected with Ebola or has died of Ebola

infected fruit bats or apes or monkeys (primates) who are infected with Ebola (through bites, blood, meat, faeces or urine)

needles or syringes contaminated with body fluids from someone infected with Ebola or who has died from Ebola

scientists are investigating whether it is possible to become infected with Ebola through the semen of someone who has recovered from Ebola.
The most recent outbreak of Ebola started in West Africa in late 2013, although it was 2014 before it was recognised. It spread to many countries including Liberia, Sierra Leone, Nigeria and Guinea, with people affected as far away as the UK, Spain and Italy. The WHO finally declared the outbreak over in March 2016. PCR played a direct role in helping identify people who were infected, and in helping to develop vaccines against the deadly disease. Scientists are also using PCR to develop testing kits which can be used out in the field to help identify people infected by Ebola as soon as possible. A cheap, effective test would enable health professionals to isolate people quickly, reducing the risk of the virus spreading.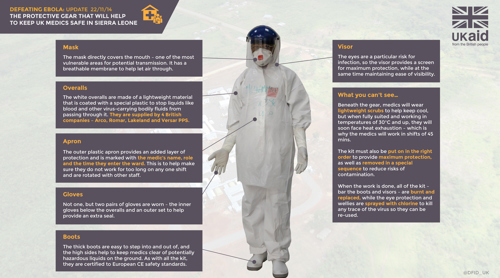 The story of Ebola and the battle of scientists to overcome this threat to human health is still continuing. Use the resources here and elsewhere on the Web (for example on the CDC Ebola page) to help you find answers to the questions below. In each case, consider the role that PCR has played or might play in future.
How many people were affected by Ebola in the 2014-16 out-break and how many died from the disease?
How did the diagnostic tests for Ebola work, and why are effective diagnostic tests so important in helping to prevent outbreaks of Ebola in the future?
How close are scientists to developing an effective vaccine against Ebola?
Resources for research into Ebola are limited. Discuss the pros and cons of using this limited funding for
developing a field test to detect the virus as quickly as possible in infected people
developing a vaccine.